We will leap onto the next phase of business growth, together.
Wanting to know more about grants in Singapore?
From EDG, MRA, GCP to specific industry grants, we basically got it all covered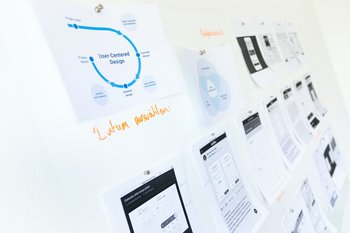 Wanting to improve productivity and trying to find the right solution?
Need to increase operational efficiencies, adopting new technologies, and process re-design?
We help you from planning, doing the proposal writing, answering to agency's queries, co-execution of project to final claim submission.
Finding it tough to manage a large-scale project?
Not familiar with gantt chart or tools like Primavera?
We can help you by advising how to start a project, control the progress, measure it, using the appropriate project methods, so that you complete the project on time, within budget and successfully.
Digital Transformation
Digital transformation is the integration of digital technology into all areas of a business, fundamentally changing how you operate and deliver value to customers in your value chain. We will explore the project with 1. SIRI based framework 2. Digital Project Selection (DPS) framework 3. Process flow and value mapping End result is a digital capability building with roadmap after project completion.
Business Strategy Development
Wanting to have fresh business perspective?
TrustPro Framework will help you evaluate the best path and to devise the right strategy​. Start with diagnosis gap analysis, with internal and external factors assessment. Finally, a strategic roadmap and growth strategies to capitalise on opportunities and enhance competitivenes. We will also help to close up some of the gaps, so that you benefit with actual results.
Looking to raise fund for your business?
We can help with positoning your company, preparing the investor teaser, investor decks and link to our buyer's network.
We are thankful to be awarded by the Association of Trade and Commerce for "ENTREPRENEUR 100 AWARD 2022", with a

Award - TrustPro - Most Trusted Management Consultancy Received the plaque and delightful happy with the high quality. We are

TrustPro 5 Key Frameworks Over the last 5 years of consulting services, TrustPro continuously improve and learn new paradigms. As
Our partners, clients and associates
WHY OUR CLIENTS CHOOSE US?
TrustPro's mission is to be the key driver to deliver high-impacts and long-lasting benefits in projects across multiple stakeholders.
Coupled with our deep believe in integrity being the cornerstone of any relationship.
Our client's benefits is our key concerns, and we give non-biased recommendations so that you can grow to the next level.
TrustPro pride ourselves on being practical, experienced and going the extra mile in a systematic, effective way.
We seek Triple Win in our project – Client, Projects End Results and Ourselves, for delivering a great jobOur
Have a Query? Feel free to contact us
– We are available almost 24 / 7, including weekends and holidays.-