Award-winning consultancy firm for Business Strategy, Automation, Grants and more.
TrustPro have helped many SMEs in Singapore to reach the next level of growth with our Singapore certified management consultant with in-depth knowledge of EDG Grant.
Regardless of industry, company, and project type, we have continuously delivered high-quality successful management consultancy projects.
Let us solve your business problems, one at a time.
For a free and non-obligatory consultation session
To deliver reliable trustworthy results to happy clients
To be the one of the most forward thinking management consultancy firm in Asia
1. Trusted Listening
We listen to your issues and pay attention to details. Instead of telling you what to do, we prefer to hear your problems first. This allows us to understand what you better.
2. Trusted Querying
We ask key relevant and important questions in order to find out the underlying issues. This is based on our years of rich experiences in management consultancy with wide horizontal industry exposure.
3. Professional Action
We recommend actions and prioritize them to help you, with a roadmap for continuity. Based on your unique situation, we shall customised the required suitable business frame for you. No project is ever the same, and you are our unique client with a special growth path.
With our verstaile 3-steps TrustPro Approach (TPA), we have continuously delivered successful projects, with holistic and fuller impact to the organisation.
Let us solve your business problems, one at a time.
Our consultants are certified Practising Management Consultant (PMC) from PMC Board. We specializes in Automation (Hardware and Software) and Business Strategy projects.
Looking for reasons to engage us, check out our post on 5 reasons to choose TrustPro
TrustPro BUSINESS ADVISORS
Singapore Certified Management Consultant
Project Management Professional Consultant with more than 15 years' experience
Well-versed with various PM methodologies such as Water-Fall and Lean Project Management
Practices Design Ergonomics and Human Factor Engineering
In projects that are worth between SGD$200,000 to SGD$1 Billion.
Experience in Heavy Oil & Gas, IT Software, Consultancy, Internet Marketing.
Been in positions of project management, construction, planning & control, and commissioning.

Why is the company called TrustPro?
We cherish the TRUST that client placed on us, and exhibits integrity on our business dealings. TrustPro values Professionalism, Timely Execution and Delivering of high quality works. Our firm co-create great solutions with vendors and clients.
Our Consultants have certifications such as RPA, PMC, PMP, Six Sigma, Business Excellence and more.
Also, we know systems like SAP, SAGE, Odoo, Axelor, WordPress and more.
We constantly upgrade ourselves, so that we can serve you better.
We will leap onto the next phase of business growth, together.
Grants Advisory
Wanting to know more about grants in Singapore?
From EDG, MRA, GCP to specific industry grants, we basically got it all covered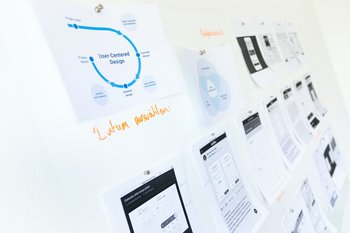 Process Design & Productivity Improvement
Wanting to improve productivity and trying to find the right solution?
Need to increase operational efficiencies, adopting new technologies, and process re-design?
We help you from planning, doing the proposal writing, answering to agency's queries, co-execution of project to final claim submission.
Project Management
Finding it tough to manage a large-scale project?
Not familiar with gantt chart or tools like Primavera?
We can help you by advising how to start a project, control the progress, measure it, using the appropriate project methods, so that you complete the project on time, within budget and successfully.
Digital Transformation
Digital transformation is the integration of digital technology into all areas of a business, fundamentally changing how you operate and deliver value to customers in your value chain. We will explore the project with 1. SIRI based framework 2. Digital Project Selection (DPS) framework 3. Process flow and value mapping End result is a digital capability building with roadmap after project completion.
Business Strategy Development
Wanting to have fresh business perspective?
TrustPro Framework will help you evaluate the best path and to devise the right strategy​. Start with diagnosis gap analysis, with internal and external factors assessment. Finally, a strategic roadmap and growth strategies to capitalise on opportunities and enhance competitivenes. We will also help to close up some of the gaps, so that you benefit with actual results.
Merger & Acquisition
Looking to sell your business?
We can help with positoning your company, preparing the investor teaser, investor decks and link to our buyer's network.
What is the difference between brand strategy and business strategy TrustPro have done a couple of business strategy project for our clients.In some cases, they asked," What is the difference between brand strategy and business strategy?" From our experience and based on similiar references, we give the following answers. In summary,Brand strategy and business strategy…
Our partners, clients and associates
WHY OUR CLIENTS CHOOSE US?
We believe in Integrity being the cornerstone of any relationship.
Our client's benefits is our key concerns, and we give non-biased recommendations so that you can grow to the next level.
TrustPro pride ourselves on being practical, experienced and going the extra mile in a systematic, effective way.
We seek Triple Win in our project – Client, Projects End Results and Ourselves, for delivering a great job
Some mention-able projects where our key consultants are involved in